!WARNING READ BEFORE CONNECTING!
Power (5VDC 1 Amp)
YELLOW WIRE IS +5VDC
BROWN WIRE IS NEGATIVE/GROUND
Relay (Only for low voltage DC control)
GREEN WIRE IS COMMON
BLUE WIRE IS NORMALLY OPEN
RED WIRE IS NORMALLY CLOSED
Installation Instructions
1-. Remove from packing. Assemble carefully, inserting top into short mast.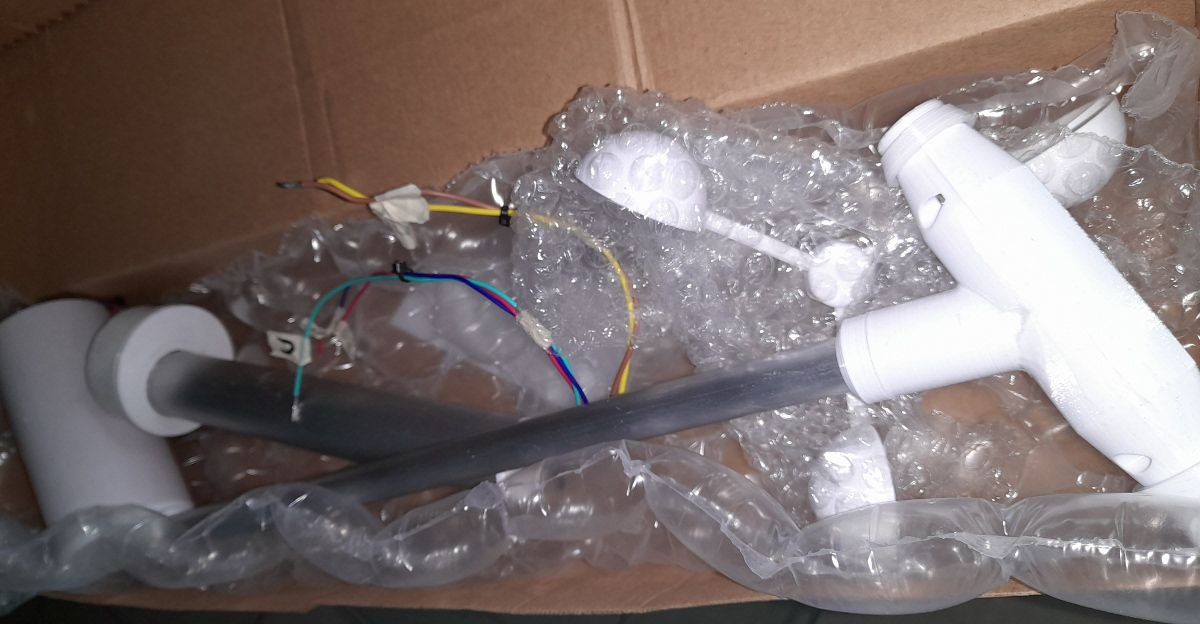 2-. Remove shipping top and bottom plugs gently. Identify wires.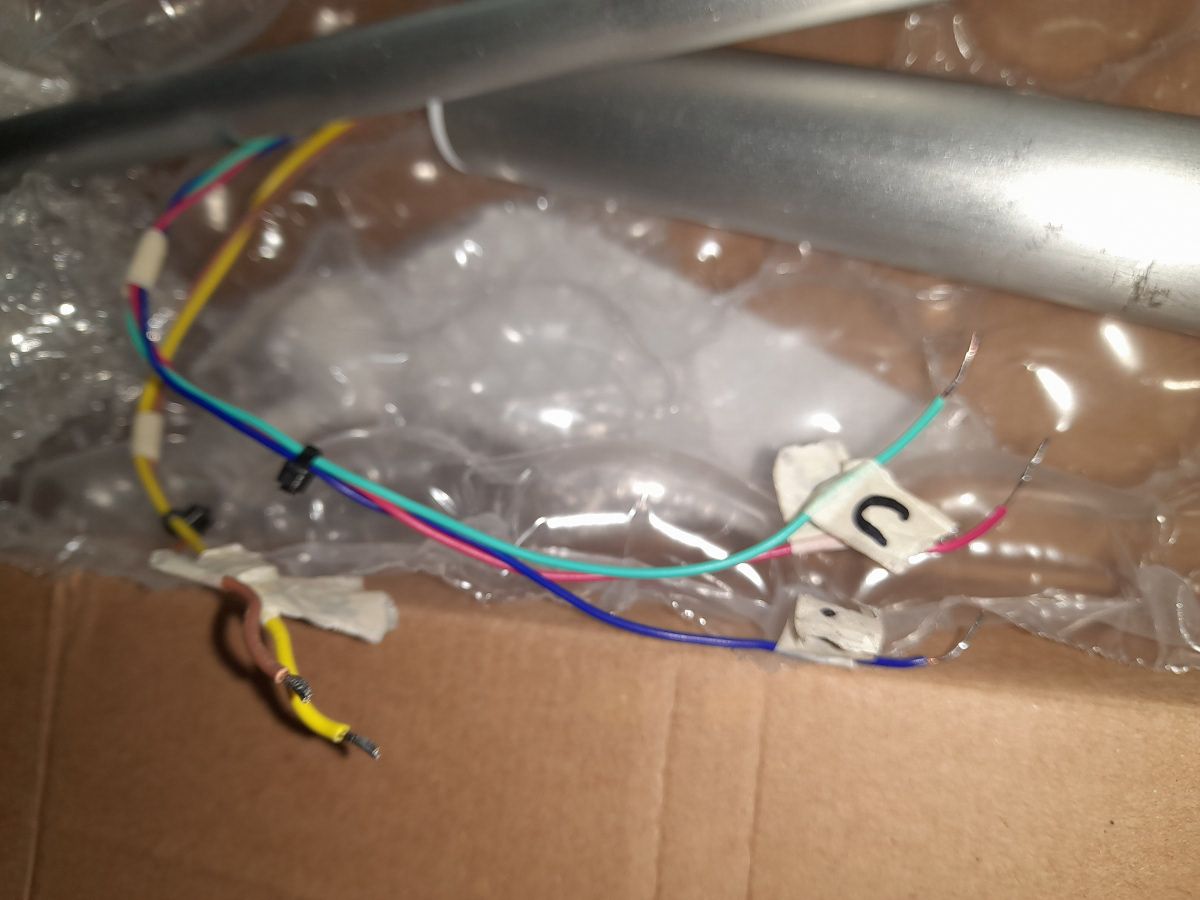 3-. Be safe: Connect in-line fuse 1amp 50V.
4-. Connect to 5VDC (6VDC OK).
5-. Blue/Red LED in boom electronics box should be visible on power up.
6-. Connect WIFI, smart phone, tablet or laptop to unit WIFI access point SSID AK3SN0047 with password tackon123.
7-. Chrome/Browser to http://10.0.0.1/ and configure for your OWN router/access-point and network with password on321tack.
8-.  Mount in your work space for testing.
9-. Plug wind vane gently on top shaft . Later you can set tighter.
10-. Plug wind speed rotor onto bottom shaft. Later you can tighten.
11-. Test your unit by changing RELAY setup settings. And spinning the rotor gently by hand and moving the wind vane to different directions. Learn how the thresholds and timers work by testing yourself. All fields have help text, just place your mouse cursor over the field.
12. Once you feel comfortable with how the unit works. You can seal top with silicon sealant to the round tube. You can also set the rotor and vane gently but firmly onto their respective shafts. Do not glue. If need use small pieces of tape to secure to shaft if loose.
13. Mount the unit in your application area.
14. Connect all wires, make sure they are protected from rain etc.
15. Power up and test with a chrome browser on a device connected to the same network as the wind control unit.
16. Make sure you connect the relay correctly for your control application. Do not send large AC voltages and loads through the relay. If you require high power switching use the relay only for DC control signals of another large relay or power switching circuit.
Please contact your local Wallis&Gill franchise owner for help installing, translating these instructions to your local language, and for detailed information on relay settings.
USA: +19717172571 x8077 Gary
Argentina: +5493416417523 Daniela
Netherlands: +31614409663 Dylan
If you would like to become a franchise owner, please contact us at the US phone number or via franchise@wallisandgill.com.